Our Furniture Brands
Mr. White is proud to offer the highest quality furniture brands at the best prices. Visit our showroom today for the best in living room, bedroom, dining room and accessories.
*WE HAVE THE LARGEST LA-Z-BOY COMFORT STUDIO IN THE AREA FEATURING RECLINERS, SOFAS AND LOVESEATS, SECTIONALS, POWER RECLINE, POWER LIFT CHAIRS AND MORE.
* WE HAVE A HUGE SELECTION OF BEDROOM FURNITURE AND A COMPLETE LINE OF HERITAGE SLEEP MATTRESSES AND ADJUSTABLE BEDS AT VALUE PRICES. HERITAGE IS MADE IN AMERICA.
*WE SHOWCASE MANY DINING ROOM SETS IN A VARIETY OF STYLES TO FIT YOUR DÉCOR.
*OUR AMISH-FINISHED FURNITURE LINE BY ARCHBOLD IS ONE OF OUR BEST SELLERS FOR THE TOP QUALITY YOU DEMAND.
*WE OFFER SPECIAL VALUE PRICING (BELOW MSRP) THROUGHOUT OUR SHOWROOM AND WEEKLY SALES.
*CUSTOM ORDERS ARE OUR SPECIALTY
*FINANCING IS AVAILABLE WITH APPROVED CREDIT
*OUR SALES ASSOCIATES ARE EXPERIENCED PROFESSIONALS
*WE WAREHOUSE OVER 1000 STYLES FOR IMMEDIATE DELIVERY
If you would like more information on the quality vendors we represent, please click on the vendor's logo below to visit their website.
La-Z-Boy Comfort Studio

White's Furniture and Accessories is one of the largest authorized La-Z-Boy Furniture Galleries in the region, so you are sure to find that recliner, sofa, sleep sofa, motion chair or other quality La-Z-Boy furniture you are looking for. We also offer a full La-Z-Boy Comfort Studio and Design Center, with Visual Technology and In-Home Design available.
Stop by today and experience the White's difference. It's the difference you will be sure to appreciate and enjoy when purchasing furniture and accessories for your home.

Archbold Furniture

Since 1900, Archbold Furniture Company has been perfecting the art of building quality solid wood furniture. AFC uses high-quality clear lumber with Custom Amish Finishes. Their furniture styles include Bedroom, Home Office, Bookcases, Entertainment, Occasional, Pantries and Cabinets.
Best Home Furnishings

Best Home Furnishing's goals are simple: make the best quality product at the most affordable price. While the Best Home Furnishings of today no longer resembles the Best Chairs of yesterday, one thing has remained constant: our commitment to quality and the total satisfaction of our customers. Best's product selection has grown to hundreds of different styles all available in over a thousand diverse cover selections made to order in days, not weeks. Only from Best Home Furnishings.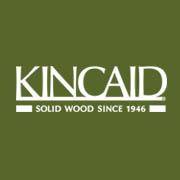 It's been said that "things aren't made the way they used to be," but at Kincaid, that's not exactly true. We still use solid wood construction, time-tested joinery techniques, and hand rubbed finishes to craft our wood furniture. Over the past 30 years, our upholstery operations in western North Carolina have built quality bench-made upholstery one piece at a time. And like Kincaid's solid wood furniture, the upholstery has also benefited from a number of enhancements that continue to add value for the customer. Kincaid offers a lifetime warranty on upholstery frames, springs, and cushions.

Stein World

Stein World is dedicated to discovering and bringing to the marketplace the finest hand-painted product from around the world. With over 50 years of experience, they have been able to develop not only the resources but true partnerships with quality manufacturers and artisans who make Stein World unique in the furniture industry today. Stein World presents only the highest quality furniture at prices that bring future family heirlooms into everyone's price range.

Temple Furniture Company

Founded in 1962, Cecil Parker began Temple Furniture Company with an idea…to build a quality piece of furniture for furniture dealers who wanted genuine value at an affordable price. Together with his brothers Kenneth and Grady, Cecil began making furniture in an old church building in Maiden, North Carolina.
True to this beginning, Temple Manufacturing (incorporated 15 years later as Temple, Inc.) has remained a family-owned and -operated business with a commitment to excellence.
Parker Southern is the sister company of Temple Furniture, which was founded in 1962 by the late Cecil and Mossie Parker. Cecil and Mossie had two sons, Tony and Gary Parker, who together formed the second generation owners of Temple Furniture.
Tony's son, Adrian, founded Parker Southern in 1991. In 2003, Parker Southern became a part of the Temple family. Since day one, Parker Southern has made a commitment to building the finest quality furniture available. Each piece is unique in design, featuring handcrafted frames made of kiln-dried hardwoods. Parker Southern offers many distinctive finishes that are hand applied at no additional cost. To provide superior comfort, each chair contains sinous-spring or pocket coil construction.
Every detail, from comfort and durability to design and aesthetics, is considered when producing furniture in the Parker Southern factory."


Winners Furniture

Winners Furniture is a leader in high quality furniture at an affordable price. They take great pride in attention to detail, durability, and classic style.

---
Top-Notch Delivery Service

White's Furniture has a 30,000-square-foot warehouse – and that means many furniture and bedding items are available for immediate delivery!

Financing Available…
Simply come in and we will find the finance program to suit your needs upon credit approval. Most often you will receive a credit decision within minutes. Please bring a valid photo ID or driver's license.